Responsible Data Usage
All organisations need to use data as an asset to run their businesses, to innovate and to add value. Whilst doing this it is essential that they comply with important data protection principles. Compliance reduces the chance of privacy breaches and helps ensure that data is still fit for its intended purpose.
The Responsible Data Usage e-learning course ensures that all staff within data-driven organisations understand their responsibilities when using data.
How it Works
Responsible Data Usage course materials are presented in a clear and consistent structure and are written in user-friendly, non-technical language making it accessible to all staff. It has tailorable, interactive, multimedia content, based on the letters of a simple but effective aide-memoire. It includes a short assessment to test understanding and requires trainees to declare that they will use data responsibly. Clients can track trainee progress via our Learning Management System which can also include links to company polices and guidance.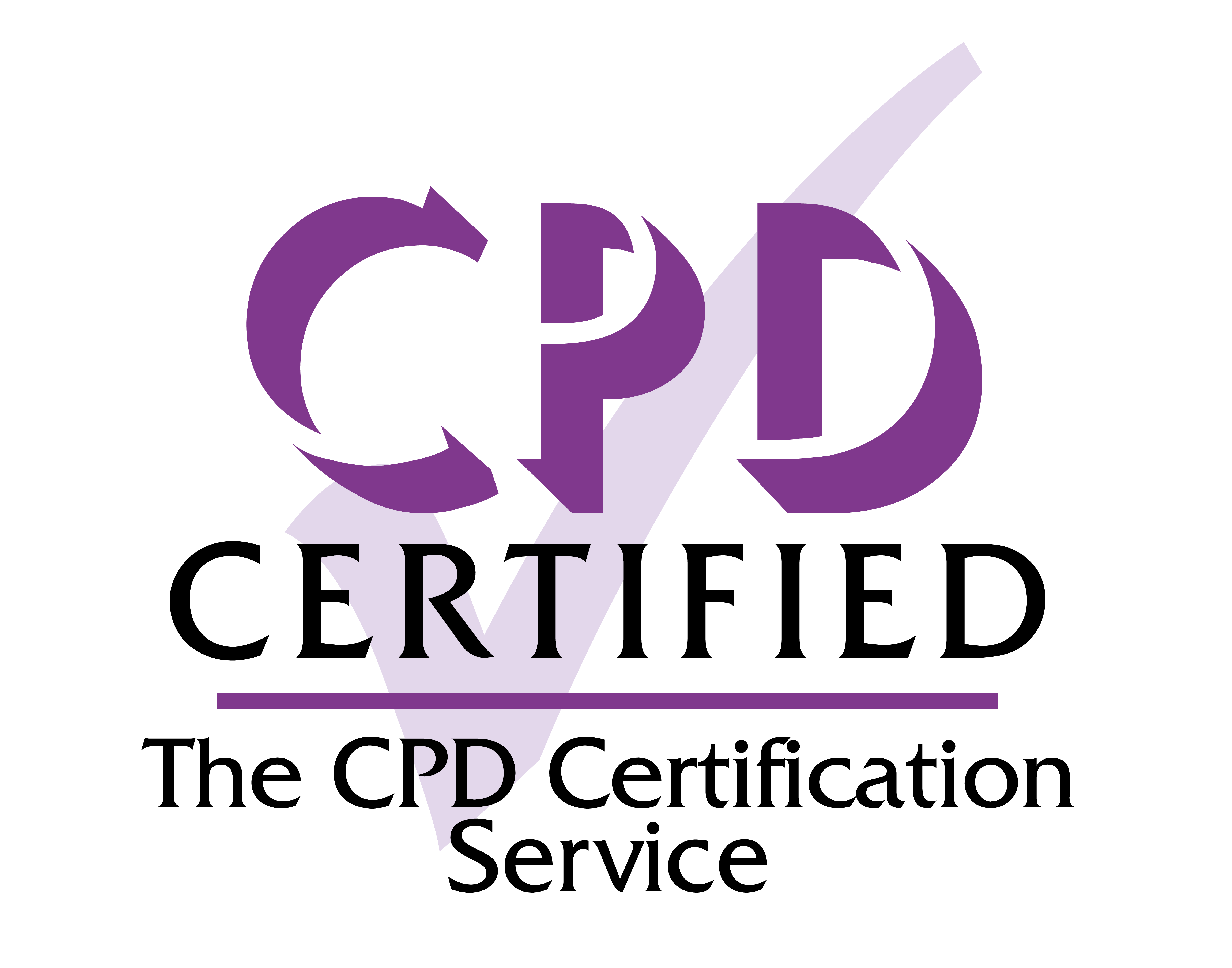 Accredited by CPD UK
Our Solution
We suggest that the Responsible Data Usage course is used as mandatory training ahead of allowing staff to access data. Based on principles and an effective aide-memoire based on the word 'PROTECT', the course provides practical advice. It is suitable for all staff in data-driven organisations across all industry sectors and is regulatory jurisdiction agnostic. It is relevant to organisations at all levels of data maturity, from those just starting out on their data journey to those with well-established data governance processes in place. The course has been assured by an international expert reference group and is certified to meet global Continuing Professional Development standards and benchmarks.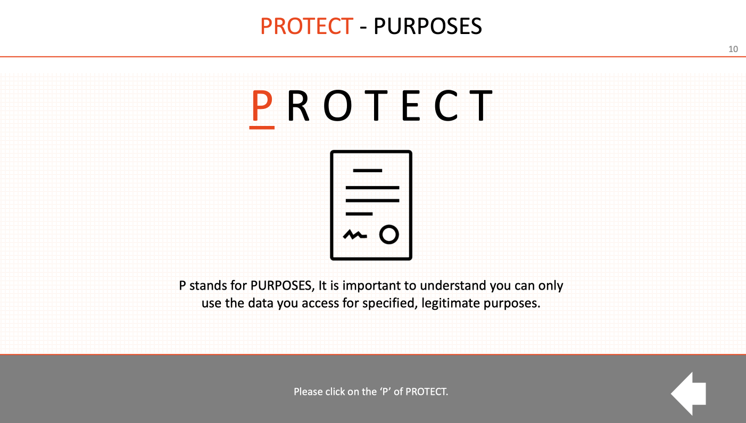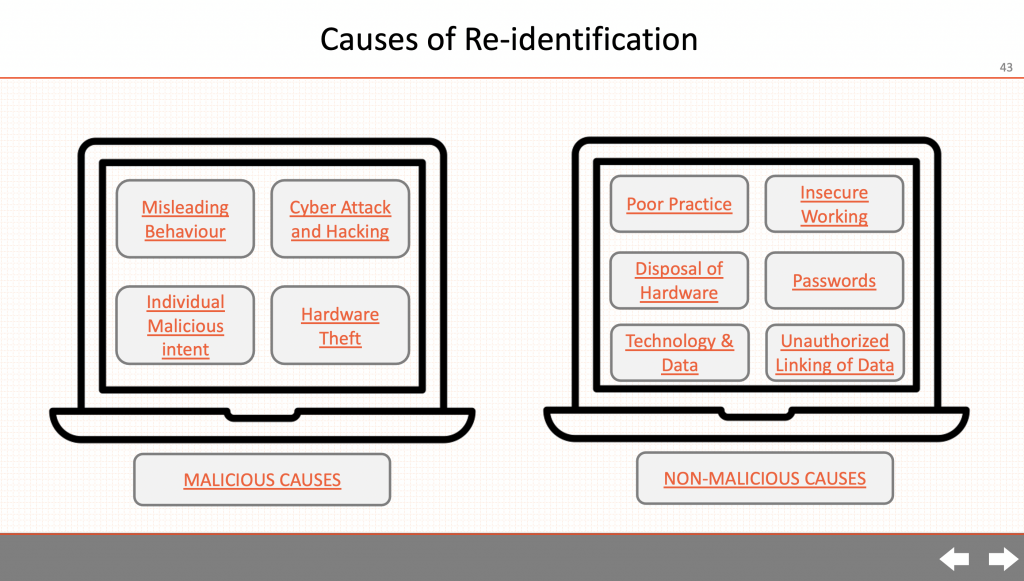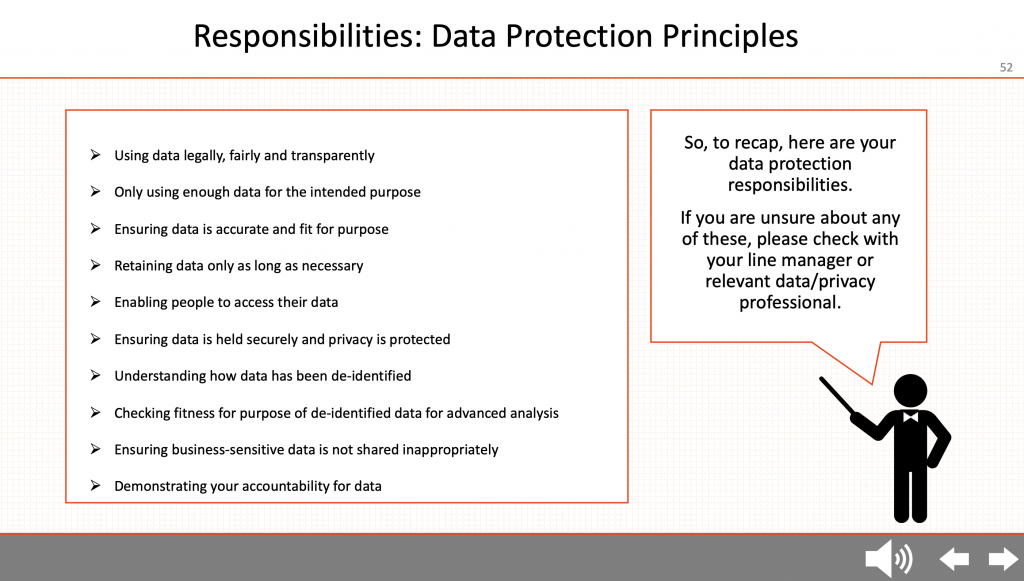 Key Benefits
Using the Responsible Data Usage solution will give organizations increased confidence that all their staff are fully aware of their data responsibilities and that data is being used effectively in a compliant manner where the chance of a privacy breach has been reduced and data's fitness for purpose is understood. The Responsible Data Usage course will increase your ability to demonstrate regulatory compliance and help ensure that data value is maximised. The course can also be used to contribute to your staff's continuing professional development record.
Using Responsible Data Usage course will demonstrate to data subjects, customers, clients and the public that you are using data in a well-informed and private manner. It will help you to build and maintain their trust and allow you to gain or retain access to appropriate, useful data.